Promote Your Work With Us
Clients can promote their books here!
After all that hard work, your book is done! It's been published or you've self-published, and now you're looking for places to promote it. Contact me and show your book off right here! When possible, I'll add a button that links directly to wherever your book is selling.
---
Never Say Can't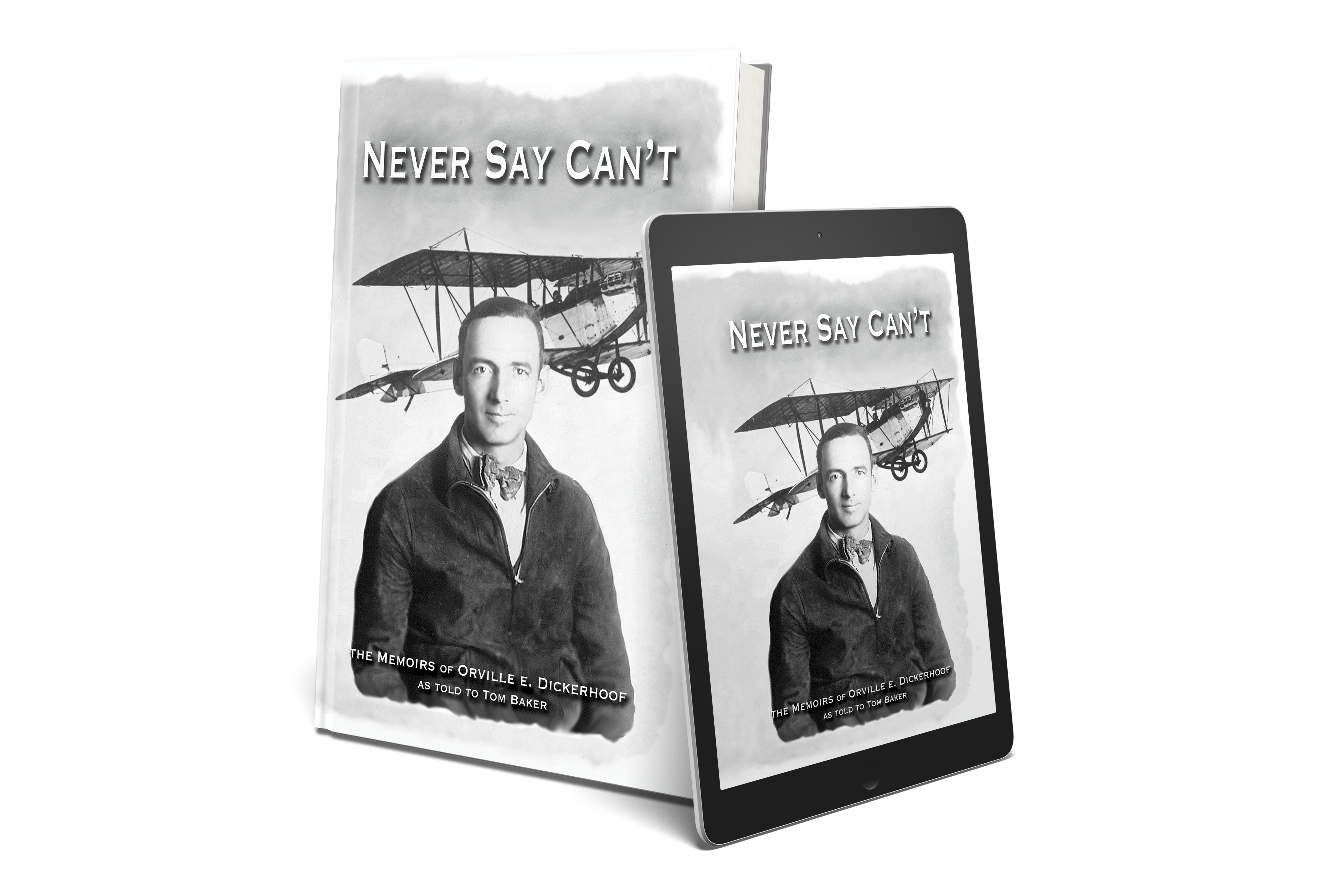 Orville E. Dickerhoof was born before the Wright brothers flew their first airplane and lived to see a man walk on the moon. In his 90s, Dickerhoof related his memoirs to Tom Baker, who wrote them down and added some historical context to create this book. Photographs and letters from Dickerhoof's scrapbook help to illuminate life in rural and small-town America during the time when great locomotives thundered across the prairies and the first airplanes took to the sky.
---
---